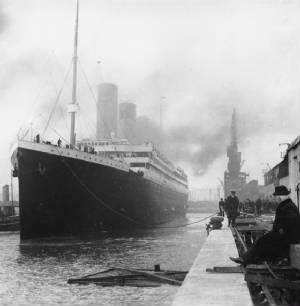 Interested in the Titanic? Looking for an entertaining guest speaker? André Price can deliver a talk on the R.M.S. Titanic at a location of your choice. André has been researching what is probably the most famous ship in history for over twenty years and enjoys giving talks about the Titanic, its history and its legacy. The talk can be geared to last from half an hour to a full hour with time set aside for questions and answers at the end.
A frequent visitor to Southampton, André has also visited Harland and Wolff in Belfast to see where the Titanic was designed and constructed. He has also travelled to Cherbourg in France and to Cobh (formerly Queenstown) in Ireland which was Titanic's last port of call. During the talk André speaks about the Titanic and of his friendship with Millvina Dean, who was the youngest and last survivor. For more information visit http://www.titanic-history.com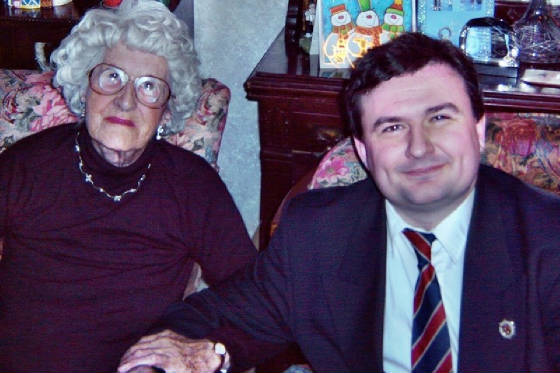 Above : The Titanic departs Southampton on the 10th April 1912
Below: Illustration of the R.M.S. Titanic of the White Star Line.


Right: André with the youngest and last Titanic survivor Millvina Dean