Between the 31st August and the 9th November 1888, five prostitutes were brutally murdered in London. Four of the victims suffered appalling mutilation, yet the killer was never caught. Today there are over 200 suspects!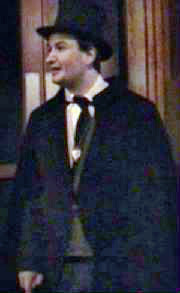 The Jack the Ripper Walk is a fascinating guided tour exploring the murky streets of London's East End. Learn about the infamous Whitechapel Murders and discover where victims lived and died with Ripper expert and guide André Price. The tour lasts two hours and takes place whatever the weather. Pre-booking is essential.
For more information please visit www.jacktheripperwalk.net

Looking for an entertaining guest speaker? André can deliver a talk on the Jack the Ripper Murders at a location of your choice. He has been researching the unsolved and infamous Whitechapel Murders for over twenty five years and is available to speak at all kinds of events both public and private. The talk on Jack the Ripper lasts for ninety minutes with time set aside for questions and answers at the end.